Retreats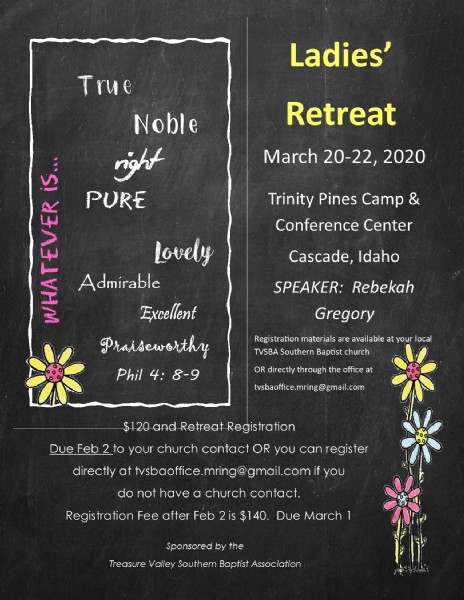 Out of respect for your health and safety, this retreat was canceled.
Lifeway Bible studies are online. You should try those out!
We look forward to future events. Our current plan is to proceed with another retreat, with this same topic, in the future. We look forward to seeing you there!