Idaho Camps
Join us at MOMENTUM KIDS DAY CAMP--Ages 8-12
June 21-25, 2021
10:00 a.m. to 3:30 p.m. DAILY
Cost: $25
Central Valley Baptist Church,
600 N. Ten Mile Rd., Meridian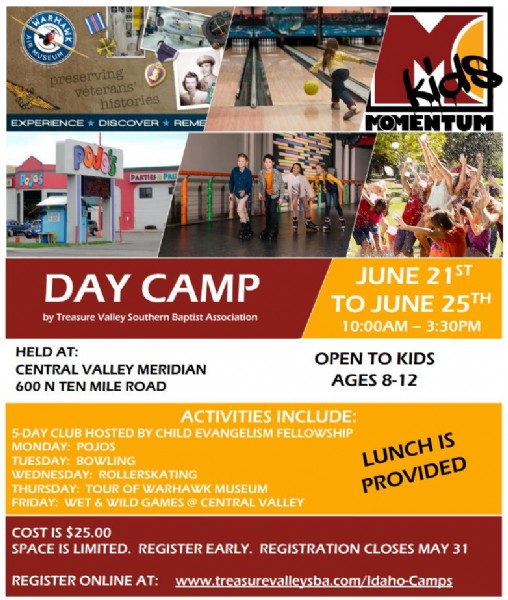 TO REGISTER, just CLICK HERE:
We will serve lunch, and then there will be afternoon activities such as roller skating, bowling, water play, etc.
MOMENTUM CAMP--Grades 7-12
July 18-23, 2021
Living Waters Ranch, Challis, Idaho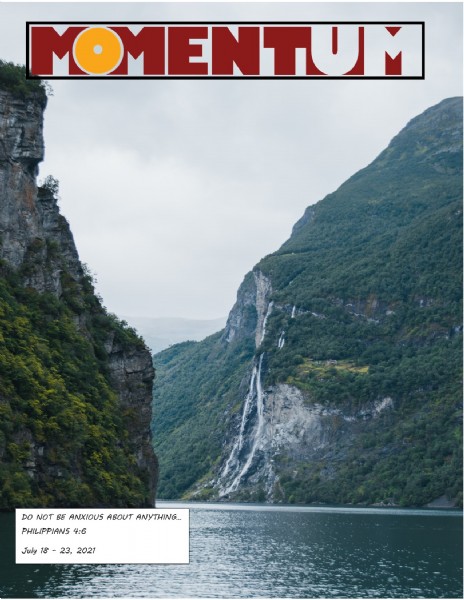 MOMENTUM REGISTRATION MATERIALS ARE AVAILABLE HERE! (Grades 7-12)
ALL PARTICIPANTS (Both leaders and teens)
Registration and Medical Release Form--Momentum
Dress and Conduct Code Form--Momentum
Medication Record (optional for adults)--Momentum.
(Please fill in and either mail in or bring to camp with medications)
Swim Release Form (ALL Camp attendees even if you do not plan to swim)
LEADERS/ADULTS
Background Check Permission Form
Leader's Information and Pastor's Endorsement
COLLEGE STUDENTS' APPLICATION
College Student Leadership Application
CHURCH COORDINATOR
Registration materials are also mailed to every Southern Baptist Idaho church, as well as a select number of Utah churches. Copies may be requested from tvsbaoffice.mring@gmail.com